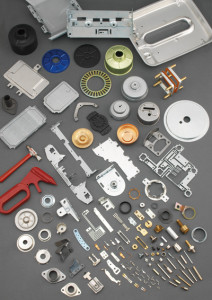 Beginning with a client's idea or drawing we are capable of accompanying you in defining your specifications and are a strong and reliable partner in helping you find the most suitable technical solutions for your industrial and cost-efficient needs.
Our skill rests upon our perfectly autonomous and interlinked teams:
An engineering and design department equipped with CADD software ensuring parts and tool design.
An integrated precision mechanics workshop for your production and maintenance needs in stamping and deep drawing tooling
A production center equipped with modern and efficient machines.